NEWS FLASH!!!

Hawk not retiring after all!!!!
We've just received a large number of connector arms and Hawk is in the process of making kits.
You'll notice that the buy buttons are back on the site.
Orders are shipping in aprox. 3-5 days at the moment, with expectations to return to the 2-3 days real soon.


Your feedback is important to us!
Please take a moment and leave feedback using the link at left.


We've changed our phone number!!!

Having relocated back to Long Island from Upstate NY, we thought it only fitting to change our phone number so it will be less confusing. Our new number is (631) 599-6879.















For that Authentic look! Above rifle is a T44-E4 clone built by Ted Brown of the "Shooter's Den" located in Jacksonville, Oregon, on a LRB T44-E4 receiver. The build features one of Hawk's Dummy Kits (TM). It doesn't get much closer than this to the real deal and still remain a semi auto rifle.

Note: Correct parts for the T44-E4 rifle are extremely hard to find. The above T44E4 stock has been modified with a walnut filler piece to accommodate the M1 Garand Butt Plate. The FA connector arms are about non-existent so the later version is used in making the dummy kits

---
Below pics are of the different versions of Hawk's Dummy Kits (TM)

Left to Right above: The FDS-2 Kit and the "AMBI" Kit


Please take note on shipping times.......
Current shipping times are in the area of 2-3 business days although it is often done in only 1 business day.
Please check out our testimonial page!
Your feedback is important to us. It helps others in their decision making process in making an informed decision about our Dummy Kits(TM)
Please let us know how we are doing.


Sorry but No International Sales.
We only ship to US Addresses.
Note: We will not knowingly ship our kits or surplus parts to a US address
for someone living out of the country, so please don't ask.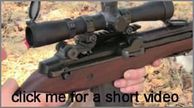 Important!!!

Note:
All kits attach to the stock and do not interfere with the semi-automatic function of the M14 type rifle. They are merely cosmetic jewelry for the purposes of dressing up our M14 type rifle.

Shipping will be USPS Priority Mail with delivery confirmation unless otherwise stated. Estimated processing time once order/payment has been received is normally 2 - 3 business days. Please see our FAQ page for an explanation on estimated processing and shipping times.

Not sure if you will be able to use the full length connector arm? Please refer to the top picture on our installation instructions page. Still have questions? Send us an e-mail and we will do our best to guide you.


Hawk's M14 Dummy Kits, Dummy Kits, Hawk's Kits and SparrowHawk's Kits are all trade names exclusively for SparrowHawk Stocks and SparrowHawkM14. All rights reserved.

Site owned and operated by "Hawk" a US Marine Corps Disabled Veteran.
Copyright 2002-2015 All rights Reserved.